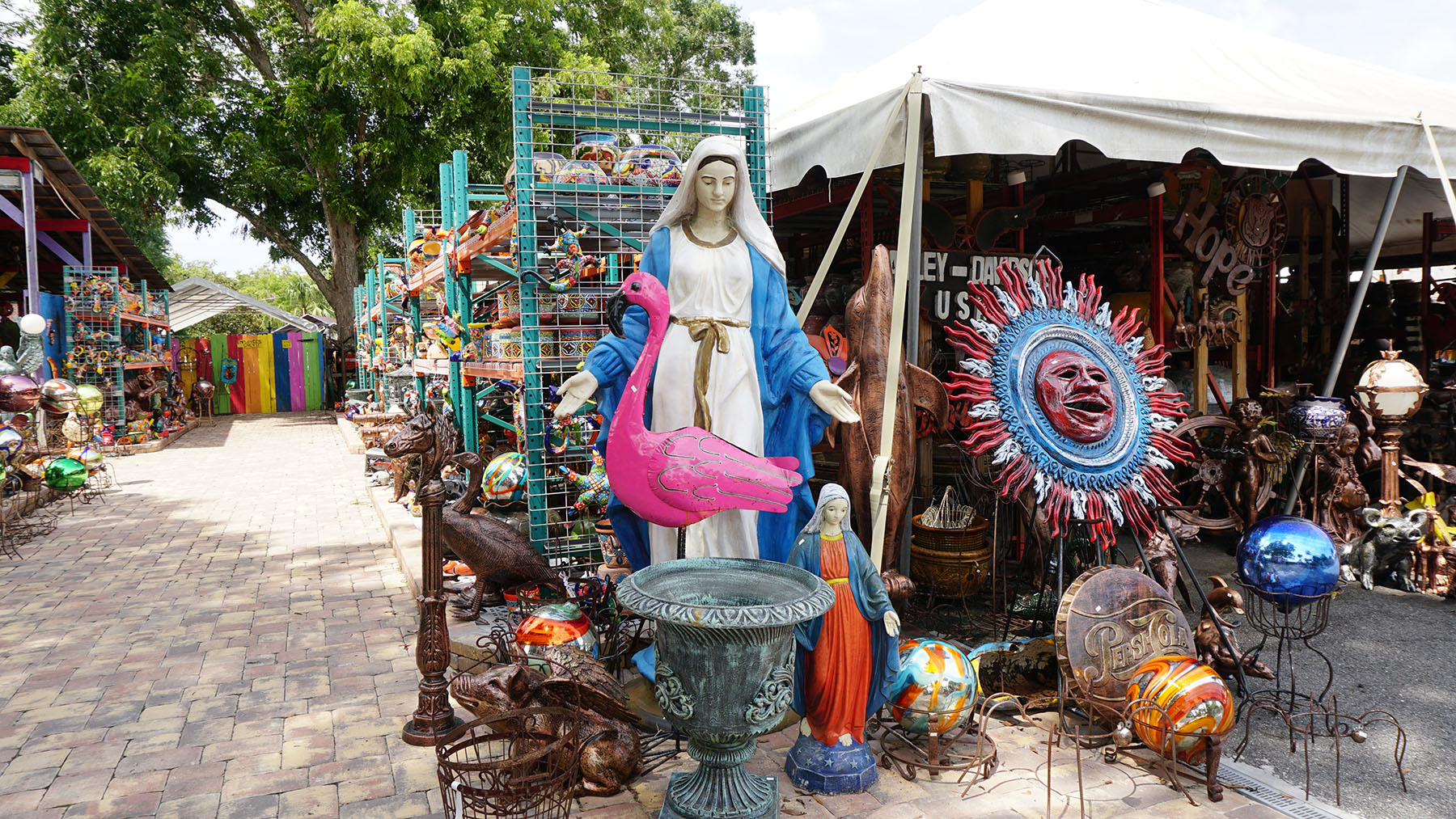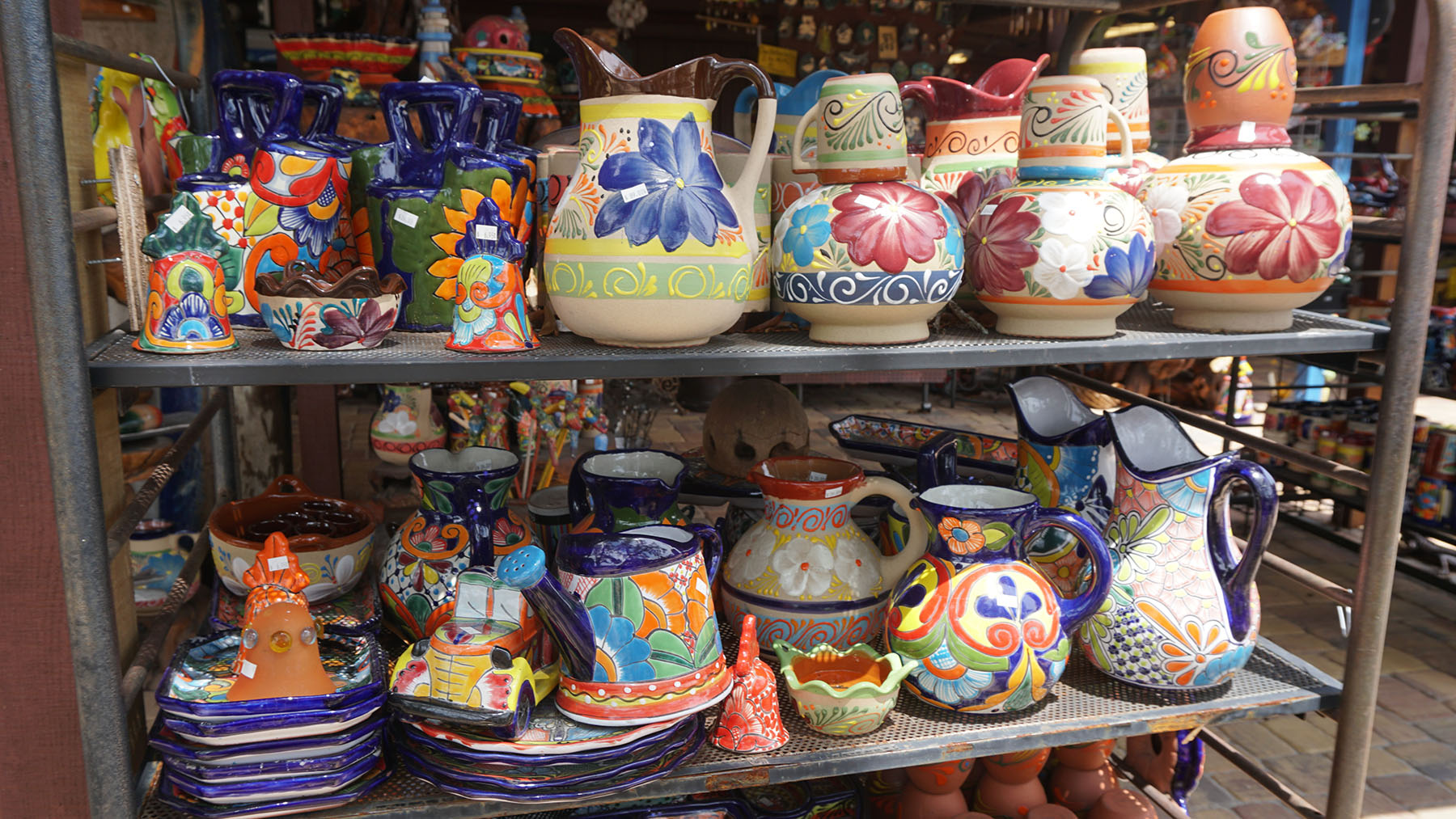 Welcome to Barberville Yard Art Emporium!
Open Everyday from 9AM-6PM
Three acres full of whimsical pieces: from recycled cast aluminum statuary (life size animals, lampposts, fountains, patio furniture, and mailboxes) to windmills, planters, and rustic teak wood furniture. You'll also find hundreds of thousands of handmade, one-of-a-kind Talavera Mexican pottery, local chainsaw art, Haitian reclaimed oil drum figurines, souvenirs, and much more.
Barberville, FL's Landmark